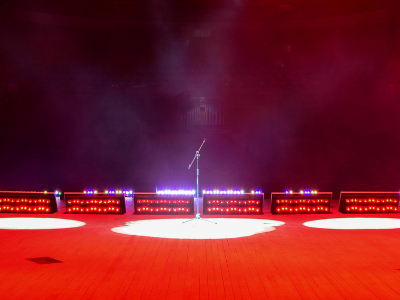 Secondary Theatre
The Secondary Division is one of the most active divisions within MTA. Each year, there are two regional one-act festivals (DramaFest) that pre-qualify schools to perform in the one-act festival at the Mississippi Theatre Association's Annual Festival. The 10-Minute Festival provides an opportunity for students to work with students from other schools to produce a 10-minute play in a 1-day period. The Individual Events Festival allows students to compete with acting and technical events in both solo and group competitions. Junior and Senior students are invited to participate in the College & University Auditions at the Annual Festival. This is a wonderful opportunity for students to meet with college and university representatives.
The division hosts continuing education/professional development workshops to assist teachers in teaching theatre arts throughout the season. CEU credits are available for attendance at the annual festival and for the workshops.
MTA hosts an email Listserv to connect theatre teachers from across the state. Subscribe to the list today to join the conversation. E-mail Executive Director, Stacy Howell, to be added to the listserv.
If you need assistance getting your theatre program off the ground or if you need advice with productions or your curriculum, feel free to contact one of the division chairs or the Executive Director. We are here and willing to assist you in making your program the best it can be!
---
MTA Fall Workshop
Save The Date for MTA's Fall Workshop, September 8-9, 2023, on the MGCCC – Harrison County Campus. Enjoy learning from the masters of playwriting, puppetry, EDI in the classroom, and more!
Click HERE to view this event's workshop schedule.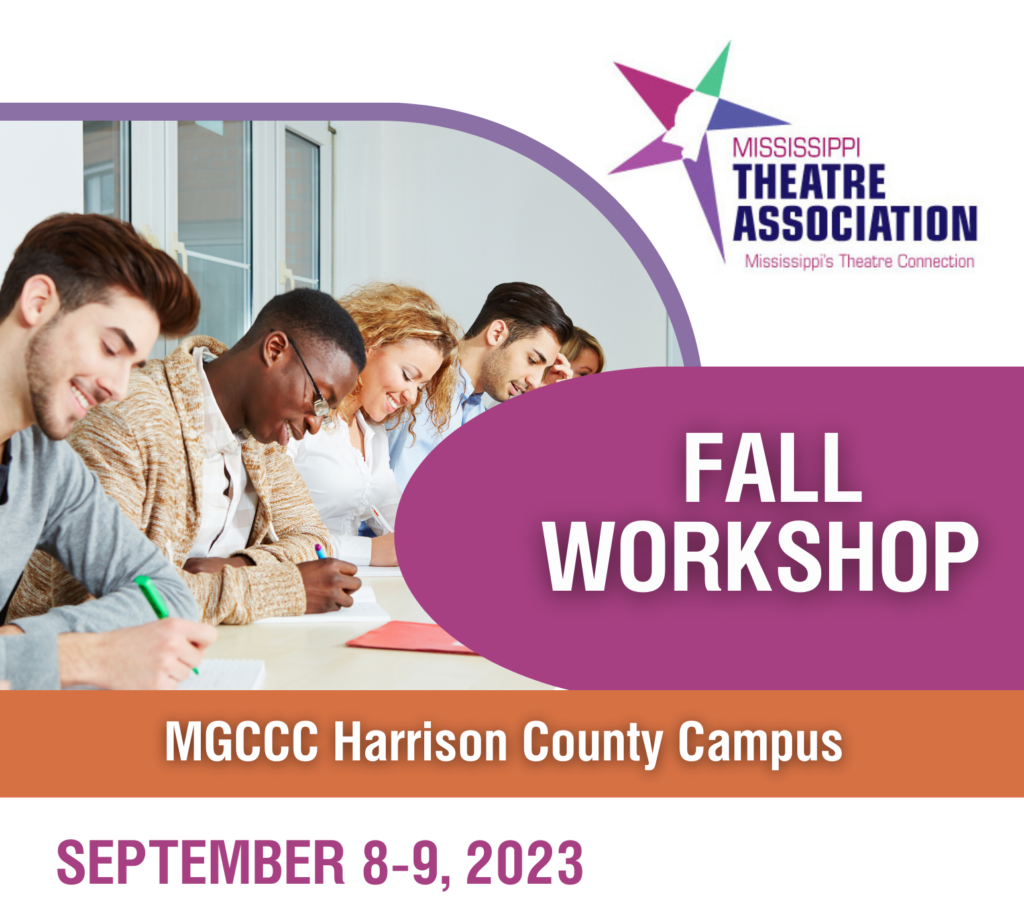 ---
MTA 2024 – IMPAC Center on MGCCC's Harrison County Campus
January 11 – 14, 2024 – Gulfport, MS
The Mississippi Theatre Association State Festival is a four-day event that includes college auditions, scholarship opportunities, one-act play festivals, theatre for youth festivals, individual events for high school students and adults, and workshops. MTA Festival is the one time each year that theatre-makers of all disciplines from across the state can gather together and celebrate each other's work.
More information about MTA 2024 can be found HERE.
---
Individual Events Festival
The MTA Individual Events Festival is an excellent opportunity for actors and technicians alike to compete in both solo and group events. The format of IEs has changed to allow for more entries per student and per school. Please refer to the guidelines document for up-to-date information.
More information about the Individual Events Festival can be found HERE.

---
Ten-Minute Play Festival
Join high school students from around the state in our 10-Minute Play Festival! The event is designed to provide a low stress atmosphere where students can experience the production process and cultivate their collaborative and creative skills.
More information about Ten-Minute Play Festival can be found HERE.

---
Junior/Senior College & University Auditions
Junior and senior high school students planning to pursue theatre in college are invited to participate in auditions for college and university programs at the MTA State Festival. Auditions take place on Thursday evening before the festival starts. Students have the opportunity to meet with college representatives throughout the festival at the college fair booths.
More information about Junior/Senior College & University Auditions can be found HERE.
---
Regional Dramafest
Mississippi Theatre Association facilitates two Regional Drama Festivals each year. Each of these festivals is traditionally held in early December. The North Regional Festival (North DramaFest) is traditionally held at Mississippi State University and the South Regional Festival (South DramaFest) is traditionally held at the University of Southern Mississippi.
More Information about Regional DramaFest can be found HERE.