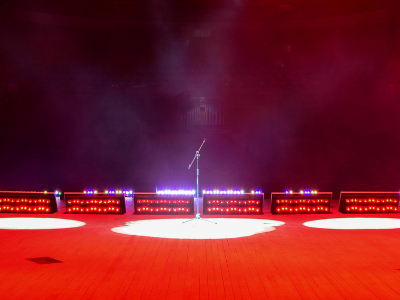 News
Specialty License Plates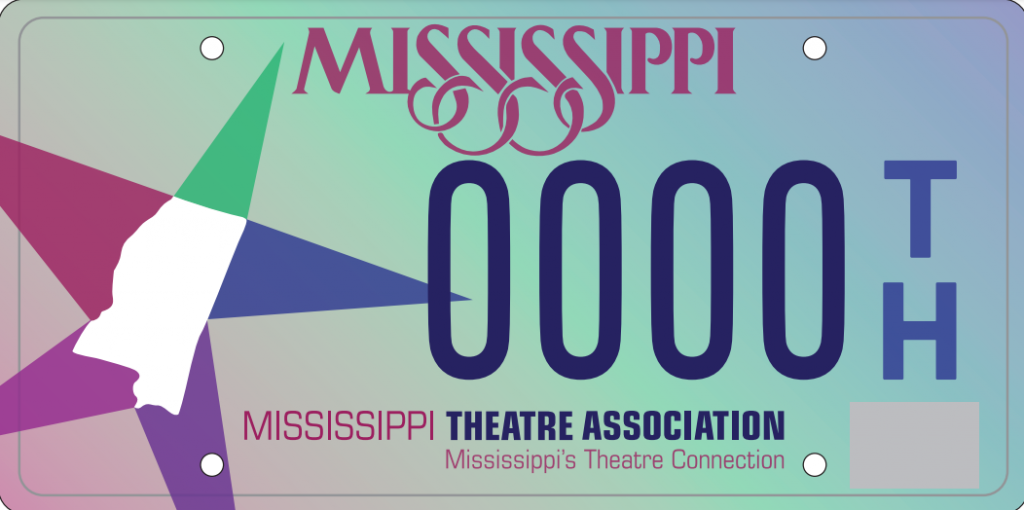 MTA is excited to pre-sell a specialty license plate, featuring our new logo, to bring awareness of the theatre community, and the power of theatre, across the State of Mississippi!
In order to print this specialty license plate, MTA must first pre-sell 300 tags before the Department of Revenue can begin production.
The deadline to reserve your tag is April 15, 2022. 
---
Photographers Needed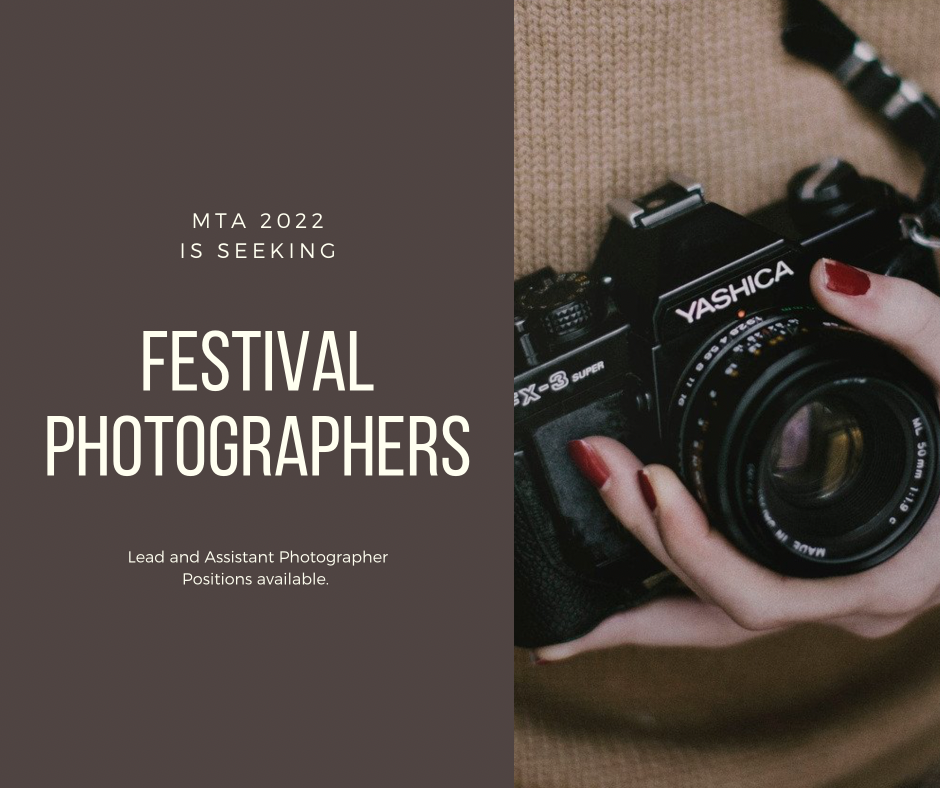 The Mississippi Theatre Association is looking for 2 official photographers (1 lead and 1 assistant) to be a part of the MTA Festival Staff. These individuals will be a part of the annual festival staff in order to build continuity for the photographer over the years. This will be a one-year contract.
---
Call for Workshop Presenters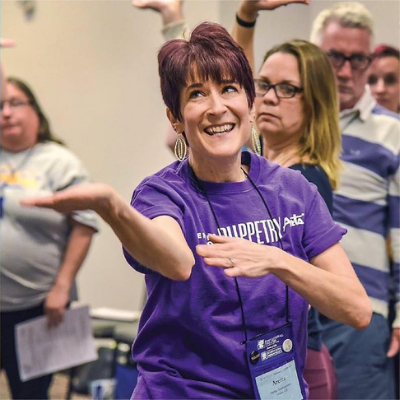 MTA is seeking workshop presenters for its annual festival that is scheduled for January 13 – 16, 2022 at the MSU Riley Center in Meridian. We are seeking large and small workshops for all levels of theatre-makers.
---
Dream Team Members Needed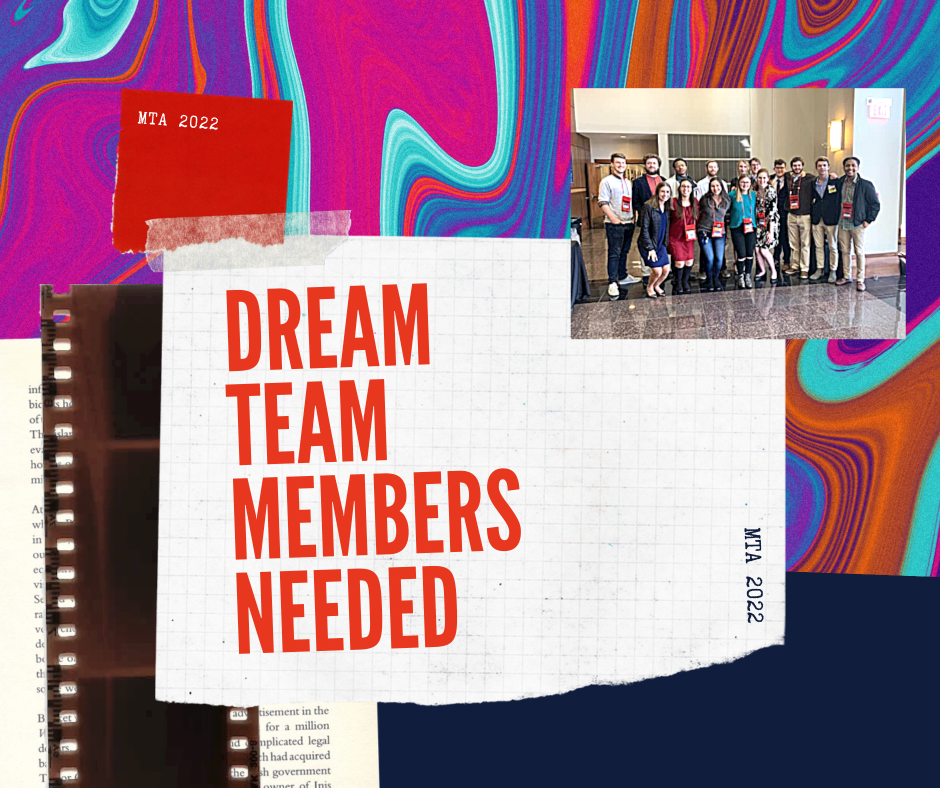 The Mississippi Theatre Association is searching for a "Dream Team" of college students for the MTA 2022 Festival. This festival will be held January 13 – 16, 2022 at The Riley Center in Meridian, MS.
8 students who have aspirations of going into theatre, will be selected to assist the MTA Board and Staff with the running of this exciting state festival.
---
Regional 10-Minute Festival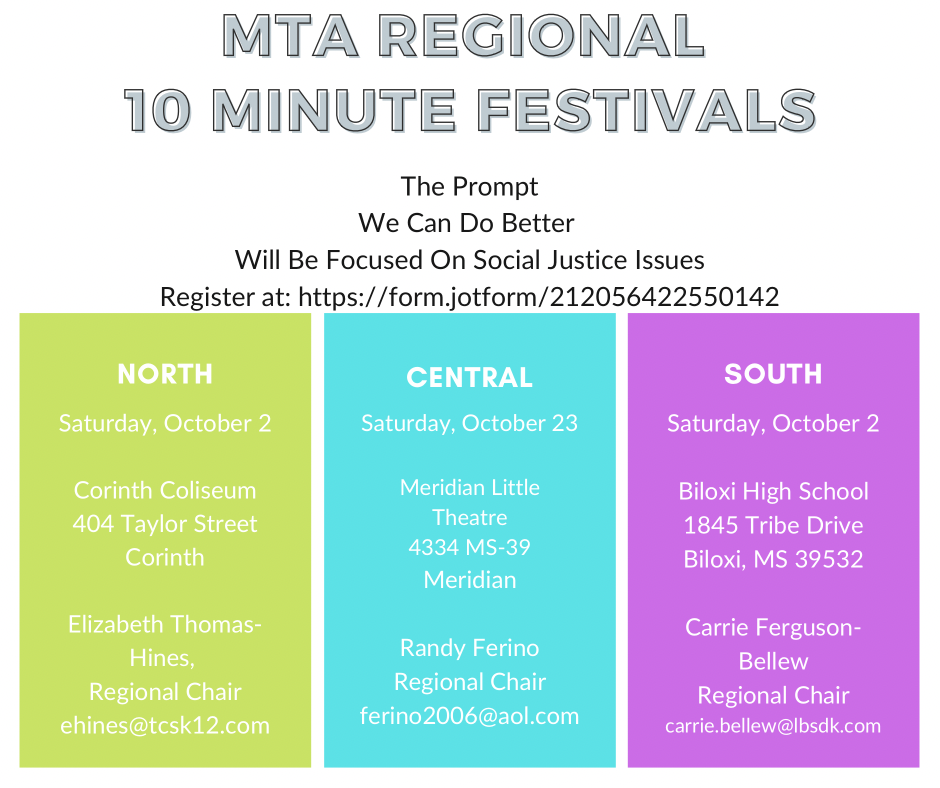 MTA is excited to announce three upcoming Regional 10-Minute/Devised Theatre Festivals! This is a perfect opportunity for high school students to be introduced to MTA and to network with other theatre students from around the state. This year's theme will be "We Can Do Better" and it will involve devising theatre around social justice issues.
REGISTRATION DEADLINE September 24, 2021