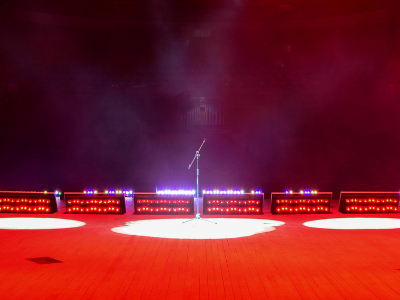 Resource Library
The MTA Resource Library is a place where you can find resources in all areas of theatre. There are several sources in regard to COVID-19 guidelines and how to follow suggested guidelines when hosting theatrical productions. If you have a resource that would be a good addition, please e-mail it to Executive Director, Stacy Howell.
American Association of Community Theatres
AACT is committed to making sure that the art of community theatre thrives.
Reopening Guide
---
Art and Resiliency in the Time of Coronavirus
Connecticut Conversations regarding arts response to COVID-19
PBS Video
---
Arts Action Fund
The Arts Action Fund is at the forefront of advancing the arts in America. We are the only national arts advocacy organization dedicating 100% of our time, money, and political clout to the advancement of the arts in America.
Website
---
Barbizon
What began with light bulbs and toy trains is now a fully integrated, specialized lighting company that services television, film, theatre, houses of worship, and facilities across the globe.
Website
---
Educational Theatre Association
Vision: Every student will have access to theatre taught by qualified educators as a vital part of a well-rounded education.
Reopening Guide
---
MainStage Theatrical Supply, Inc.
Founded in 1981, MainStage Theatrical Supply, Inc. is a full-service entertainment supply company, with offices in Milwaukee, Wisconsin; Pensacola, Florida; Memphis, Tennessee; Houston, Texas.
Website
---
MS CCR Arts Standards for Theatre
Mississippi Career and College Readiness Arts Standards for Theatre.
MS CCR Standards for Theatre
---
Mississippi Alliance for Arts Education
Committed to promoting high-quality, comprehensive, and sequential arts education for all Mississippi students – from their first school day until graduation.
Website
---
Mississippi Arts Commission
MAC provides financial and technical assistance for arts programming to arts organizations and educational institutions throughout Mississippi.
Website
---
Mississippi Department of Education
The Mississippi Department of Education (MDE) provides resources and technical support to Mississippi's public school system. The department also functions as a resource for federal education requirements and funding.
Reopening Guide
---
Mississippi Presenters Network
Through sharing of knowledge, advocating for support, and collaborative resources each presenting organization will become stronger.
Website
---
Mississippi Thespians
Shaping lives through theatre education by honoring student achievement in theatre and enriching their theatre education experience; supporting teachers by providing professional development, networking opportunities, resources, and recognition; and influencing public opinion that theatre education is essential and builds life skills.
Website
---
National Education Association
We bring the expertise, drive, and dedication of 3 million educators and allies to advancing justice and excellence in public education.
Website
---
Southeastern Theatre Conference
SETC is a nationwide organization that helps connect theatre practitioners of all experience levels with training and resources.
Reopening Guide
---
Teaching Artist Alliance
The TAA is a growing network of highly-skilled, vetted, sought-after, experienced teaching artists, who are all qualified specialists in their respective disciplines.
Website
---
Theatre Design Techniques – Color Technique
Cody Stockstill, University of Mississippi
Instructional Video
---
Virtual Theatre Experiences
See a variety of performances from the comfort of your couch at home.
Theater Seat Store
---
Lights, Costumes, Action – A Look at the History of the Theatre
A resource of the history of theatre.
---
Who Gets to be an American
Written and Produced by the students enrolled in Theatre for Change with mentorship from Barbara Pitts McAdams of Tectonic Theatre Project at Mississippi State University.
---
10 Days to Play
This resource was created by the MTA Playwriting Youth Chair, Tonya Hays, and the Adult Chair, Sarah Grammar, as a tool for teachers to use to inspire their students to write in the classroom and to write a one act play.
---
How to Self Tape Auditions
Check out these resources for tips on how to self tape your auditions for college / universities, the SETC Screening Auditions, and professional companies.
How to Self Tape Audition! (Example, Set Up, Slate + Tips)
How to Self Tape on Any Budget
---
MTA: Connecting Theatres Through Sustainability
This resource is from a teacher workshop, led by Shannon Robert of Clemson University. The focus of the workshop was the creation of set design, props, etc. through recycled objects.
---
Original Theatre for Youth Productions
The links below are to original Theatre for Youth productions that were presented at MTA 2022.
---
2023 Playwriting Festival Workshop
This virtual workshop discusses the playwriting process and specifics about the Playwriting Festival for MTA 2023.
---
Historical Costume Clothing Guide
This link includes a guide to historical costumes.