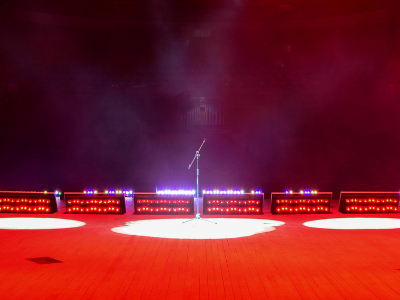 Resource Library
The MTA Resource Library is a place where you can find resources in all areas of theatre. There are several sources in regard to COVID-19 guidelines and how to follow suggested guidelines when hosting theatrical productions. If you have a resource that would be a good addition, please e-mail it to Executive Director, Stacy Howell.
American Association of Community Theatres
AACT is committed to making sure that the art of community theatre thrives.
Reopening Guide
---
Art and Resiliency in the Time of Coronavirus
Connecticut Conversations regarding arts response to COVID-19
PBS Video
---
Arts Action Fund
The Arts Action Fund is at the forefront of advancing the arts in America. We are the only national arts advocacy organization dedicating 100% of our time, money, and political clout to the advancement of the arts in America.
Website
---
Barbizon
What began with light bulbs and toy trains is now a fully integrated, specialized lighting company that services television, film, theatre, houses of worship, and facilities across the globe.
Website
---
Educational Theatre Association
Vision: Every student will have access to theatre taught by qualified educators as a vital part of a well-rounded education.
Reopening Guide
---
MainStage Theatrical Supply, Inc.
Founded in 1981, MainStage Theatrical Supply, Inc. is a full-service entertainment supply company, with offices in Milwaukee, Wisconsin; Pensacola, Florida; Memphis, Tennessee; Houston, Texas.
Website
---
MS CCR Arts Standards for Theatre
Mississippi Career and College Readiness Arts Standards for Theatre.
MS CCR Standards for Theatre
---
Mississippi Alliance for Arts Education
Committed to promoting high-quality, comprehensive, and sequential arts education for all Mississippi students – from their first school day until graduation.
Website
---
Mississippi Arts Commission
MAC provides financial and technical assistance for arts programming to arts organizations and educational institutions throughout Mississippi.
Website
---
Mississippi Department of Education
The Mississippi Department of Education (MDE) provides resources and technical support to Mississippi's public school system. The department also functions as a resource for federal education requirements and funding.
Reopening Guide
---
Mississippi Presenters Network
Through sharing of knowledge, advocating for support, and collaborative resources each presenting organization will become stronger.
Website
---
Mississippi Thespians
Shaping lives through theatre education by honoring student achievement in theatre and enriching their theatre education experience; supporting teachers by providing professional development, networking opportunities, resources, and recognition; and influencing public opinion that theatre education is essential and builds life skills.
Website
---
National Education Association
We bring the expertise, drive, and dedication of 3 million educators and allies to advancing justice and excellence in public education.
Website
---
Southeastern Theatre Conference
SETC is a nationwide organization that helps connect theatre practitioners of all experience levels with training and resources.
Reopening Guide
---
Teaching Artist Alliance
The TAA is a growing network of highly-skilled, vetted, sought-after, experienced teaching artists, who are all qualified specialists in their respective disciplines.
Website
---
Theatre Design Techniques – Color Technique
Cody Stockstill, University of Mississippi
Instructional Video
---
Virtual Theatre Experiences
See a variety of performances from the comfort of your couch at home.
Theater Seat Store