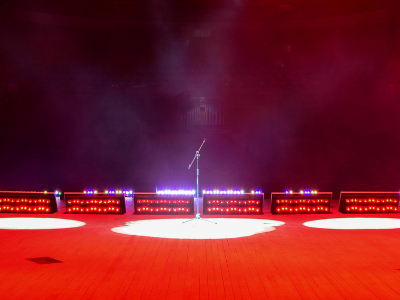 Registration
2022 Annual Statewide Festival
MTA 2022 is scheduled to be a live event that will take place January 13 – 16, 2022 at The MSU Riley Center in Meridian. HERE is a list of festival hotels. Registration for groups will go live in November. Individuals can become members and register for the festival HERE. A full schedule of the events will be posted in early January. 
The most up-to-date information regarding MTA 2022 and MTA's upcoming events is located HERE.
2022 MTA MSU Riley Center Tour
Join us for MTA 2022 at the MSU Riley Center in Meridian, Mississippi January 13-16, 2022. This video tours the performances spaces for Secondary, Community Theatre, and Theatre for Youth festivals as well as the spaces for the Vendor and College & University booths, Technical Individual Events, and Adult Individual Events.
Playwriting Competition
The MTA Playwriting Competitions are designed to recognize and promote the works of Mississippi playwrights and are open to all writers currently located in Mississippi.
Winners in the Adult and Youth competitions receive staged readings at the MTA Festival and cash prizes–$500 for Adult winners, $250 for Youth winners.
Submissions are accepted from August 1, 2021, until October 1, 2021.
Notable Theatre Festivals
Mississippi is home to several other theatre festivals. Visit the links below for more information
Mississippi Delta Tennessee Williams Festival
Mississippi Educational Theatre Association